About
About Mobility Inclusive
Mobility specializes in technological services such as promotional emails, chatbot, whatsapp API, consumer communications, etc.
about
Our Journey at Mobility Inclusive begins in this new millennium age to create a world-class messaging service. Recently started, we're working tirelessly with businesses to achieve global leadership as one of the leading and largest mobile engagement and communications providers.
With our services, we connect our clients with their customers to create a fast and convenient communication system, vital to their functioning. We have accumulated deep expertise in enterprises from the leading industries in the country like banking, insurance & finance, direct to home, government, automotive, retail & FMCG, and e-commerce. Our fully qualified team works
hard with dedication to ensure the smooth functioning of our client's businesses, leaving smiles on their faces. With our advanced technology backed by the best of IT, we have set up a highly scalable cloud infrastructure with industry-standard processes and world-class security.
our mission
Our mission is to provide the fastest, scalable and high-quality cloud messaging infrastructure to multiple businesses from the leading industries in different countries. Thus, making their internal as well as external communication and transactions simple and convenient.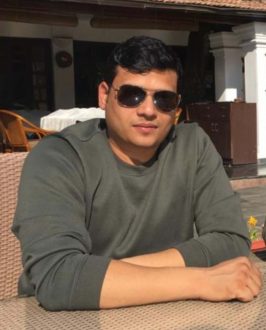 Mrinal Vats founded Mobility Inclusive in early 2016, to create a compelling platform based offerings to maximize revenues in the areas of usage and retention, customer life cycle and data analytic solutions. An industry veteran of 14 years, his vision is to support global IT sector through technology based offerings to help them upsell and cross sell more continuous usage and return based business models. In his present capacity as CEO, he steers the company's strategic vision, corporate development and operations. Before founding Mobility Inclusive, he served as a member of solution sales team at knowlarity and handled India region. Previously, he held senior positions with leading Indian B2B Organization and then founded Anukul India in 2013 for enterprise solutions (SMS, OBD, WhatsApp, Chatbot). He has worked globally across business development, product management, channels, strategic alliances, marketing and strategy functions. He enjoys travelling and holds keen interest in mentoring and talking to budding entrepreneurs.
Communicating with your clients has never been this easy